Love the tangy flavor of dill pickles?
---
You'll LOVE our new Mt. Olive Pickle Juicers! Great for cocktails, vegetable juices, salads, even in your favorite soda!

Spice things up with marinades, sports drinks, and use as your secret ingredient in your favorite recipe.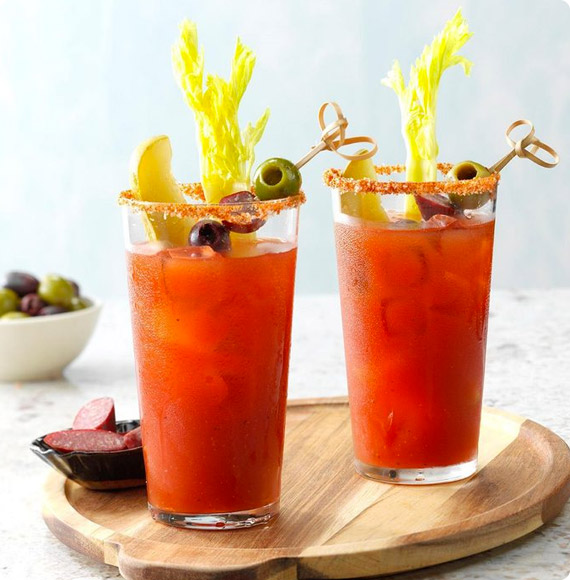 Dill Bloody Marys
BLOODY MARY:
1-1/2 cups Clamato juice, chilled
1/4 cup vodka
2 tablespoons dill pickle juice
1 tablespoon Worcestershire sauce
1/4 teaspoon celery salt
1/8 to 1/4 teaspoon pepper
1/8 teaspoon hot pepper sauce
Ice cubes
2 celery ribs
2 pepperoni-flavored meat snack sticks
2 dill pickle spears
2 each pitted ripe and green olives
In a small pitcher, combine the Clamato juice, vodka, pickle juice, Worcestershire sauce, celery salt, pepper and hot pepper sauce. Pour into glasses filled with ice; garnish with remaining ingredients.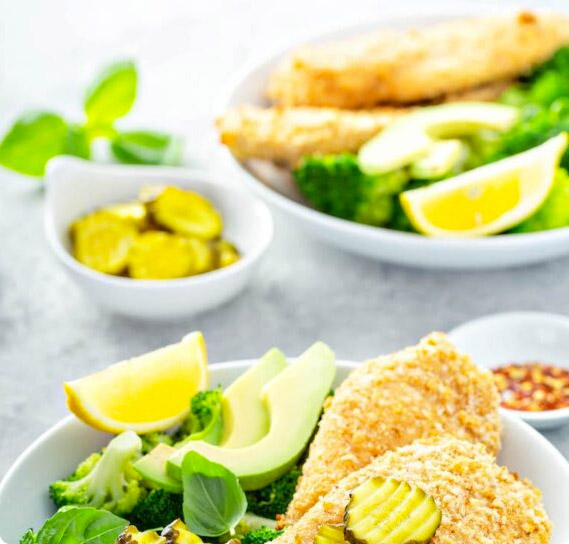 BEST DILL PICKLE CHICKEN EVER
1.5 lbs thinly sliced chicken breasts
1 1/2 cup dill pickle juice
2 large eggs, beaten
1 tablespoon milk
3/4 cup seasoned breadcrumbs
3/4 cup seasoned panko bread crumbs
1/2 teaspoon kosher salt and black pepper, to taste
olive oil cooking spray, optional
Place chicken and dill pickle juice in a ziplock bag. Remove as much air as possible and move chicken around to coat in pickle juice. Marinate in the refrigerator for 8 to 12 hours.

After marinating, remove chicken from pickle juice and dry the chicken on paper towels. Discard any leftover pickle juice.

Preheat oven to 425°F. Line a large baking sheet with parchment paper or place a wire cooling rack on a rimmed baking pan for crispier all around chicken.

Whisk together eggs and milk in a medium sized bowl. In a large shallow bowl, combine breadcrumbs, panko bread crumbs, salt and pepper.

Dip chicken breasts in the egg mixture, then into the breadcrumb mixture and shake off any excess.

Place the chicken onto the prepared baking sheet and spray both sides with olive oil cooking spray.

Bake for 10 minutes and then flip and continue to bake for approximately 8 minutes more. You want your chicken to be golden brown and cooked through with an internal temperature of 165°F.